Firewalls are a good thing. They protect our data. In GIS, we regularly use firewalls to filter how people can access our network and what leaves our server. There are over 61,000 Ports or holes that we can open for a firewall.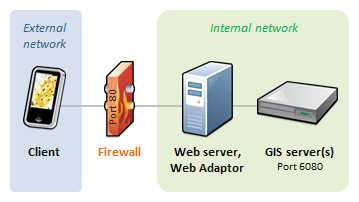 In order to secure your GIS data, multiple firewalls can be constructed.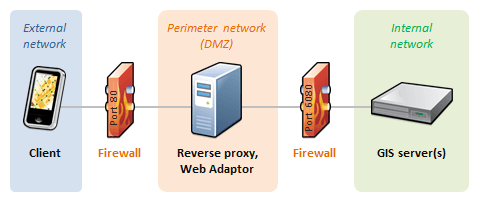 ArcServer uses 6080 and port 80 as HTTP firewalls. Portal uses 443 (HTTPS with SSL), and 1433 and 1434 to communicate with Microsoft SQL Server. All other ports should be closed to minimize the space cyber attacks and occur.